Events
5th International Conference and Exhibition on Pharmaceutical Science and Technology
June 21-23, 2022
Bangkok, Thailand

Invited lecture:
Lipid-based Nanocarriers for Oral Delivery of Therapeutic Peptides: Hype or Hope?
Prof. Dr. A. Bernkop-Schnürch
more...


13th Global Drug Delivery & Formulation Summit
June 27-29, 2022
Berlin, Germany

Invited lecture:
Novel Nanotechnologies for Mucosal Delivery of Small Molecules and Biologics: Old Problems but New Solutions
Prof. Dr. A. Bernkop-Schnürch
more...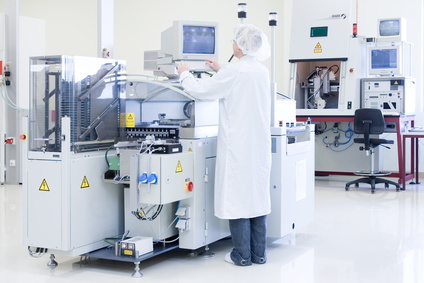 In vitro / ex vivo Studies

Stability Studies

Chemical stability
The evaluation of the intrinsic stability of molecules and the identification of decomposition products of drug candidates is essential for the right choice of drug candidate and dosage form. ThioMatrix is specialized on stress tests and stability screening to examine chemical stability of your drug candidates.
Enzymatic stability studies
ThioMatrix is well versed in the performance of enzymatic stability studies. The degradation of your drug (e.g. peptide drug or oligonucleotides) by various enzymes such as plasmatic enzymes [Werle M. and Bernkop-Schnürch A. (2006) Strategies to improve plasma half life time of peptide and protein drugs. Amino Acids. 30, 351-367], mucosal membrane bound enzymes or secreted intestinal enzymes can be determined within weeks after placing the offer. The gained information represents the basis for
first bioavailability estimations



slight chemical modifications of the molecule in order to improve its enzymatic stability (e.g. substitution or modification of certain amino acids in case of therapeutic peptides)



choice of enzyme inhibitors as auxiliary agents if needed



the design and development of highly efficient delivery systems
Storage stability studies
ThioMatrix designs and performs storage stability studies of new dosage forms with the final immediate packaging intended for marketing. Stability studies usually include long-term (12 months), intermediate (6 months) and accelerated (6 months) testing. Analyses include physical, chemical, biological, and microbiological tests. ThioMatrix is capable of testing all kinds of formulations according to ICH guidelines. Our climatic exposure test cabinets are frequently calibrated. An alarm system including SMS and e-mail alerts ensures that our climatic exposure test cabinets are permanently controlled. In case of any failure a back-up system including an emergency generator and additional climatic exposure test cabinets are available. Temperature and relative humidity (RH) are monitored continuously 365 days a year.
Available test conditions are:
-20°C



5°C



25°C/ 60% RH



30°C/ 60% RH



30°C/ 65% RH



40°C/ 75% RH




Photostability
Our service includes advice on:
Selection of appropriate and validated analytical methods



Chemical, physical and microbial aspects of stability studies



Interpretation of test results



Influence of formulation and packaging on stability



Regulatory requirements
News
A. Bernkop-Schnürch, CSO ThioMatrix, was honored with the Gattefossé North America Award 2017
more....


ThioMatrix Hotline:
+43 512 890046
Mo-Th 9.00-17.00
and Fr 9.00-14.00


Print this page