Events
EPNOE Workshop Polysaccharides in Drug Delivery - On the Road to Innovation!
October 27-28, 2022
Rome, Italy

Invited lecture:
Thiolated Polysaccharides: From the Bench to Market
Prof. Dr. A. Bernkop-Schnürch
more...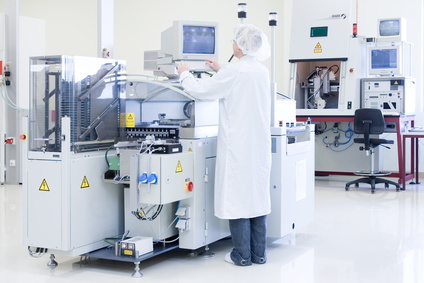 Business Development

Contract services: Non-IP based, fee for service, formulation development
If you want to keep all in your hands but ensure to have experienced experts doing the drug delivery work for you, contract service is the type of choice. ThioMatrix can assist you in your formulation development activities. Please contact us to discuss the services we can offer you.
Feasibility agreements
ThioMatrix performs proof-of-concept studies. We are convinced that our technologies are advantageous for many drugs. In order to see the great potential of our technologies for your drug please contact us.
Co-development
ThioMatrix is actively seeking partners to enter into new product development collaborations. If you have a potent drug but no appropriate delivery system for it, a co-development will offer you the following advantages:
the combination of your drug with an efficient delivery system will lead to a marketable product in a comparatively shorter time



additional intellectual property can be generated strengthening the patent portfolio of both partners and prolonging lifecycle of the resulting product



developing an alternative, more convenient drug delivery system (e.g. oral versus subcutaneous injection) will put the co-developed product ahead of competitors


Starting a project
From single experiment analytical studies up to fully out-sourced developmental programs all projects can be initiated within a month by undertaking the following steps:
Signing a confidentiality disclosure agreement to facilitate further discussions



Transfer of Check-List for new projects in which all information we need from your side for the project is listed



Based on data having been transferred to us and on face-to-face meetings or teleconferences a cost-free project proposal outlining the studies to be conducted and goals to be achieved, as well as associated time lines and costs is sent to youdeveloping an alternative, more convenient drug delivery system (e.g. oral versus subcutaneous injection) will put the co-developed product ahead of competitors



Within a week after acceptance, a detailed Study Protocol according to GLP guidelines is sent to you



Upon Study Protocol acceptance, we will carry out the studies as agreed



During the project Interim Reports and upon project completion a Final Report will be sent to you. Furthermore, during the project and upon completion presentations will be given to discuss the project progress and results


License in/out
ThioMatrix is licensing out the thiomer-technology for companies, whose drug(s) is (are) protected by patents at least for the next 5-10 years. ThioMatrix is licensing in peptide drugs, efflux pump substrate drugs and class III drugs according to the BCS which can so far not be administered via non-invasive routes.
News
A. Bernkop-Schnürch, CSO ThioMatrix, was honored with the Gattefossé North America Award 2017
more....


ThioMatrix Hotline:
+43 512 890046
Mo-Th 9.00-17.00
and Fr 9.00-14.00


Print this page