Events
5th International Conference and Exhibition on Pharmaceutical Science and Technology
June 21-23, 2022
Bangkok, Thailand

Invited lecture:
Lipid-based Nanocarriers for Oral Delivery of Therapeutic Peptides: Hype or Hope?
Prof. Dr. A. Bernkop-Schnürch
more...


13th Global Drug Delivery & Formulation Summit
June 27-29, 2022
Berlin, Germany

Invited lecture:
Novel Nanotechnologies for Mucosal Delivery of Small Molecules and Biologics: Old Problems but New Solutions
Prof. Dr. A. Bernkop-Schnürch
more...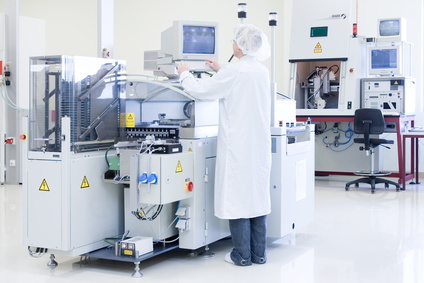 (Pre)clinical Studies

Preclinical studies

Orientating cytotoxicity studies for formulation
ThioMatrix performes orientating cytotoxicity studies in order to evaluate the influence of auxiliary agents and excipients on the toxicological potential of your drug. These studies include:
Ciliary beat frequency studies



LDH assay



MTT assay



BrdU test



Red blood cell lysis test

Development and validation of quantification methods
For in vivo studies with a new drug it is essential to establish an accurate and validated quantification method in order to be able to determine drug concentrations in compartments such as plasma or cerebrospinal fluid even in the picogram per ml range. ThioMatrix develops and validates such quantification methods and/or can assist you thereby.

In vivo studies
ThioMatrix designs and performs in vivo studies in small and large animals. Based on the results of such studies drug delivery systems can be optimised. ThioMartix is specialized on:
tolerability studies



dose finding studies



pharmacokinetic studies



biofeedback studies

Preparation of Common Technical Documents (CTDs) / Quality Overall Summaries (QOSs)
ThioMatrix has technical writing expertise and experience in all major therapeutic areas. We can help organize and prepare CTD and QOS in strict accordance with EU/ICH guidelines and regulations. In addition to traditional paper documents, we provide e-submission services.
Clinical studies

Orientating studies in humans
ThioMatrix organizes, designs and coordinates orientating studies in humans. In comparison to phase I-III clinical trials such orientating studies are more cost-effective in order to provide a proof of concept and/or to obtain data on which further improvements of the drug delivery system can be done.


Phase I-IV clinical trials
ThioMatrix works in conjunction with various CROs for clinical trials. ThioMatrix can therefore coordinate and/or assist projects from first orientating in vitro studies, through the resulting design of the delivery system, preclinical and clinical studies to final approval.
News
A. Bernkop-Schnürch, CSO ThioMatrix, was honored with the Gattefossé North America Award 2017
more....


ThioMatrix Hotline:
+43 512 890046
Mo-Th 9.00-17.00
and Fr 9.00-14.00


Print this page